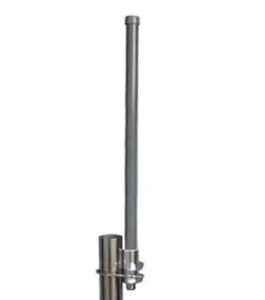 Copy of Optional 2.4 GHz Omni Antenna - 1 Mile Max
XTSD-24-LDANT-13
Optional 2.4 GHz Omni Directional Antenna for up to 1 mile line-of-site operation.
2.4 GHz, 13dbi Yagi Antenna

RP-SMA Connector.

Omni-Directional Antenna

PVC Construction

Note: This is an outdoor antenna.
Order one antenna for each transmitter and one antenna for each receiver provided with the wireless system you are ordering.